Splatter nails are so much fun, and they're not as time consuming as you might think.
I do recommend putting down some scrap paper though! Below you can see the mess I made. The nail clean up isn't too bad though, I personally don't think it's necessary to tape your fingers before hand.
I wanted to use a variety of blues for this one, and I chose a white base to make the colours pop.
I used:
Base Coat - No7, So Smooth
White Base - OPI, Apline snow
Dark Blue - Barry M, B 029 (limited Edition)
Light Blue - Barry M, Cyan Blue 294
Turquoise - Nails Inc, Malibu Mojito (The Cocktail Collection)
Top coat - China Glaze, Fast Forward Top Coat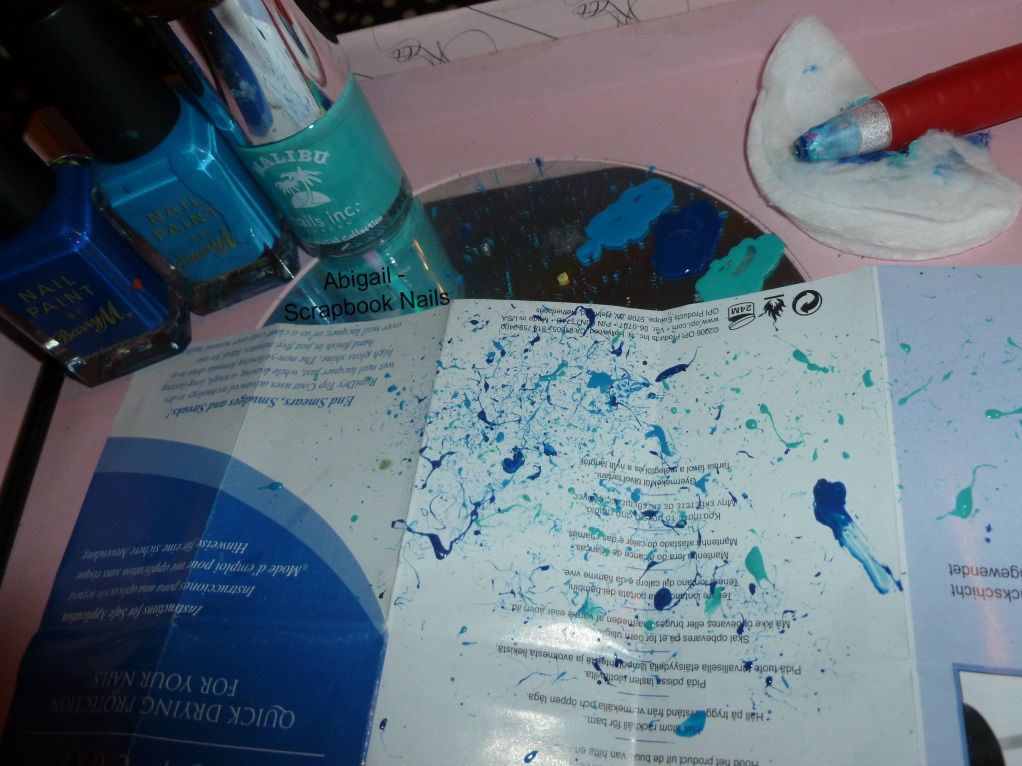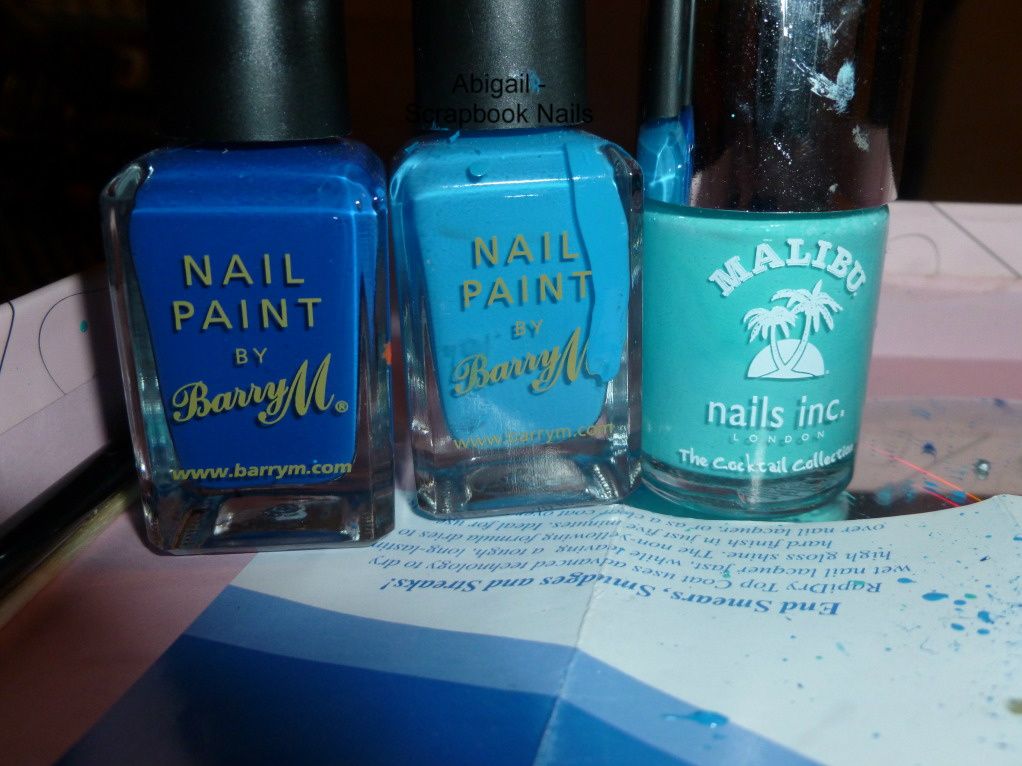 Pre clean up below - you can see the mess isn't too bad.